Financial education: Current Practices and Future Challenges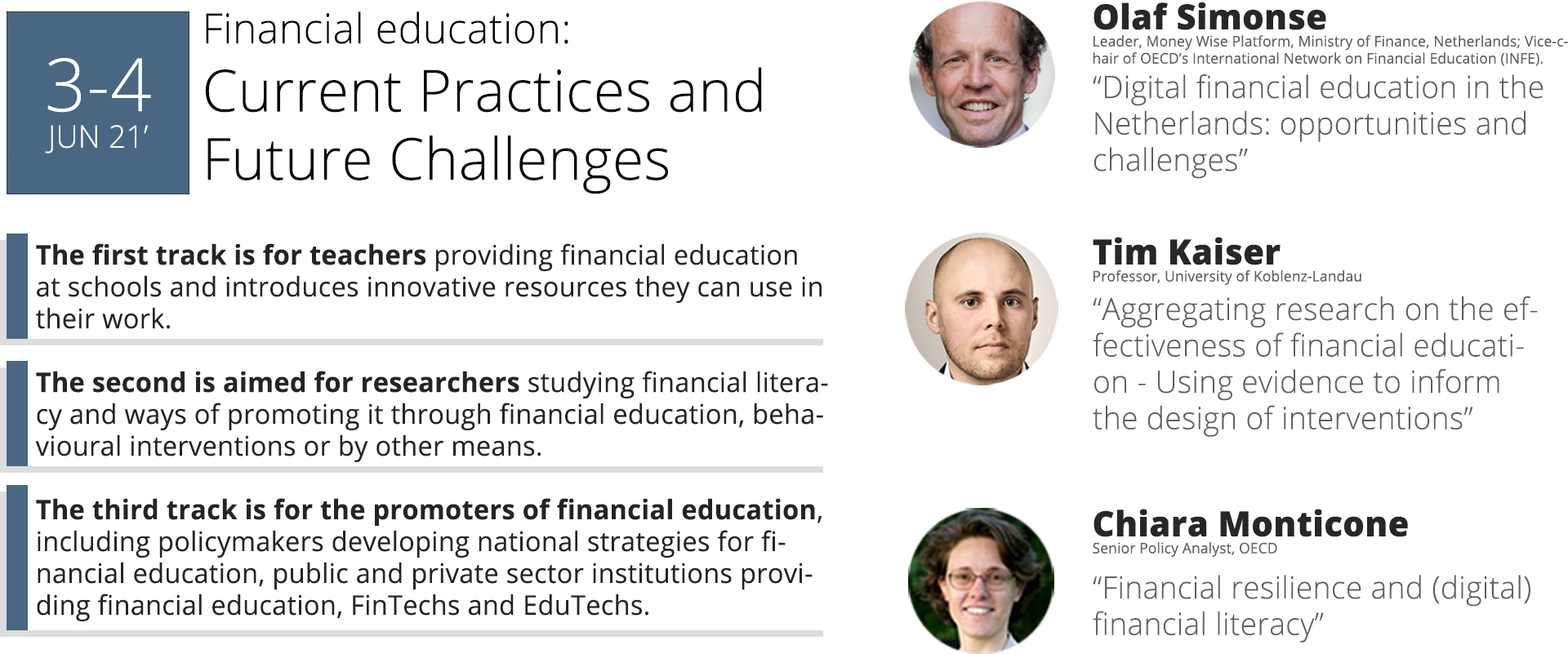 About Conference
This two-day conference aims to bring together promoters and researchers of financial literacy. It is the final conference of a three-year Erasmus+ project EUFin. In EUFin experts from five countries – Belgium, Estonia, Italy, Netherlands and Slovakia – partnered for developing innovative financial education resources for schools and universities. In Tallinn, the key outcomes of this project will be introduced and shared for using around the world. There will be three keynote speeches discussing the practices and challenges of financial education.
We are inviting everyone to attend in person in Tallinn and promise to adhere to all health and safety requirements posed by the COVID-19 pandemic. However, in case of unexpected obstacles, we are prepared to deliver the event in a hybrid format.
The rest of the days are filled with three parallel tracks.
The first track is for teachers providing financial education at schools and introduces innovative resources they can use in their work.
The second is aimed for researchers studying financial literacy and ways of promoting it through financial education, behavioural interventions or by other means.
The third track is for the promoters of financial education, including policymakers developing national strategies for financial education, public and private sector institutions providing financial education, FinTechs and EduTechsis.