Back to Partners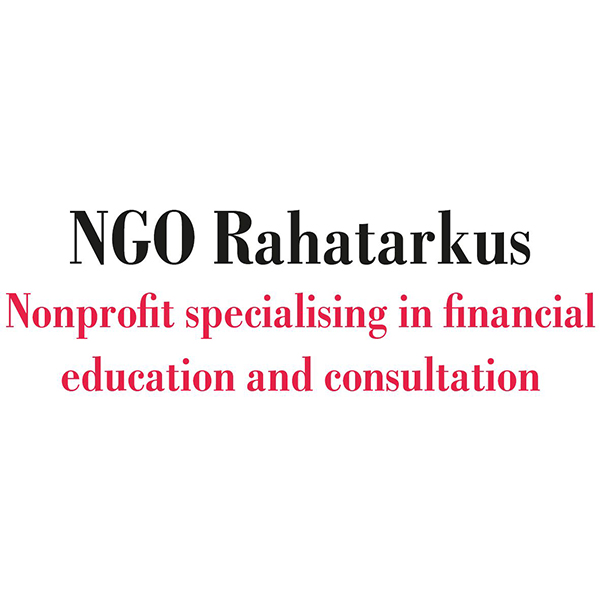 About
Non-profit (Mittetulundusühing) Rahatarkus specialises in financial education and consultation. Our aim is to help individuals to make wise choices in planning their personal finances and career in all life stages. To achieve this goal, we provide training, consultation, teaching resources, surveys, career advice and other services in cooperation with various stakeholders from both public and private sector. However, we are an impartial nongovernmental institution, we do not work in the interests of any financial sector organisation.
http://lihtsaltrahast.ee/english.html
Recent projects:
January 2017 – February 2018 consulting the OECD (Organisation for Economic Co-operation and Development) in a project that seeks to provide dedicated guidance and technical support for the design, implementation and review of evidence-based financial education strategies and policies in Azerbaijan.
February 2016 – present taking active part in the work of Think Forward Initiative financial literacy team.
October 2016 – May 2017 monthly two-day course "Entrepreneurship in managing personal finance" for adult learners, young entrepreneurs and job seekers.
September – December 2015 consulting the Three Coins on creating an app for managing personal finances.
March – September 2015 provided financial education courses to career advisors and teachers on six days in various parts of Estonia.
April 2015 – June 2016 consulted Estonian Ministry of Finance on designing a financial literacy survey and teacher training programmes. We have consulted them and other stakeholders of the National Strategy for Financial Education on its implementation since 2014.
February – May 2015 financial education programme for commuters on the ships travelling from Tallinn to Helsinki, 17 events on 7 topics including and intervention for behaviour change and a follow-up survey.
November 2014 – financial education programme for the 9th grade students of schools in Tartu.
Members